21:03 -
6 comments
Feature & Follow Friday (Week 3)
Feature Friday (hosted by
Parajunkee
and
Alison Can Read
) is a way of spreading the word of ones blog and gaining new blogging friends, as well as writing about fun topics!
Note: If you want, you can follow me by scrolling down on the right side bar.
This week's topic is...
Find a "new to you blogger" and feature their button on your post. Why does this blogger stand out to you?
The book blogger I love is...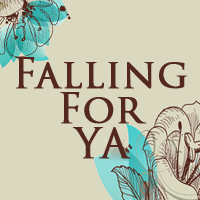 Other than posting awesome reviews, Falling for YA has great tours, giveaways, and guest posts that are so much fun to read! I always look forward to reading what they have to say on a book and have found that their opinion matches my own several times, so it makes the decision on whether or not to read/buy a certain book not only easier, but a lot more fun. Plus, they have a super fun reading challenge that I'm taking part in this year. You can check out my post about that here!
Click here to check out Falling for YA's awesome book blog!
Which book blogs do you like? Let me know in the comments below.
Stay nerdy,
Julia